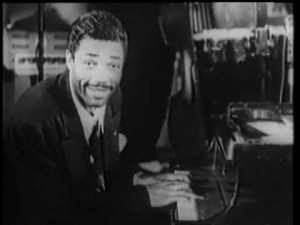 You Couldn't Make It Up!
Slim Gaillard, brilliant jazz guitarist, pianist and composer, could not have had a more bizarre and improbable start in life.
Slim's childhood in Cuba was spent cutting sugar-cane and picking bananas, as well as occasionally going to sea with his father.
Aged 12, he accompanied his father on a world voyage, and was accidentally left behind on the island of Crete. After working on the island for a while, he made his home in Detroit. In America, Gaillard worked in an abattoir, trained as a mortician and also had been employed at Ford's Motor Works.
Check out his chequered history on https://en.wikipedia.org/wiki/Slim_Gaillard