About Rose Tait
Six months before my husband died of lung cancer he shot this video of me performing at the Crazy Coqs Cabaret, the last performance of mine he attended. I put this video on facebook and to my amazement it has had over 2.3 million views.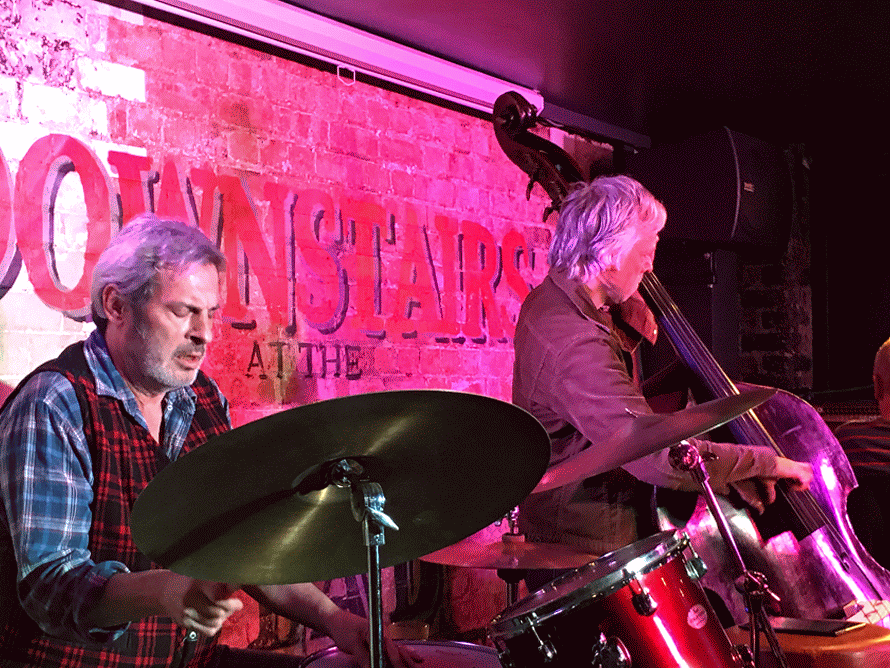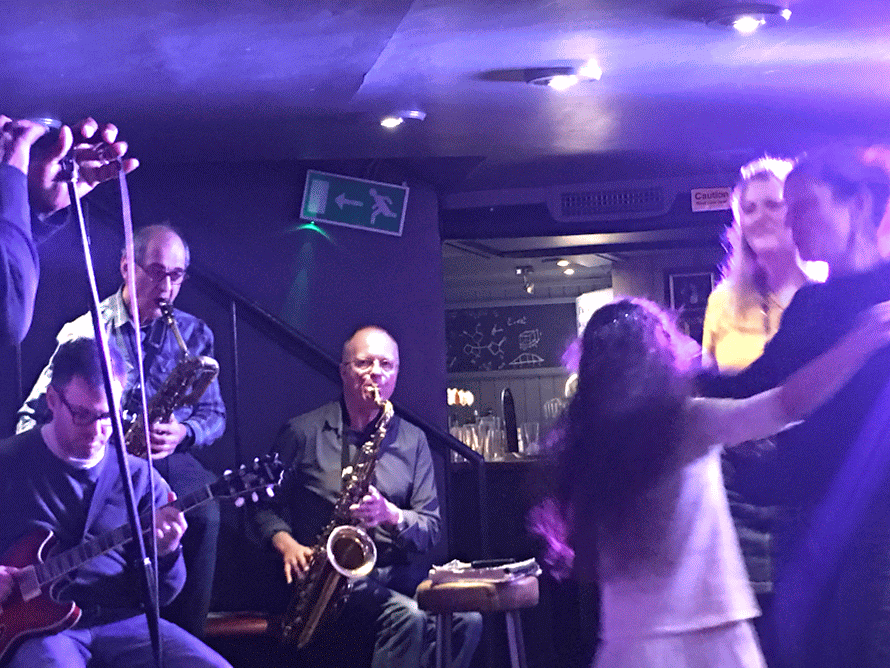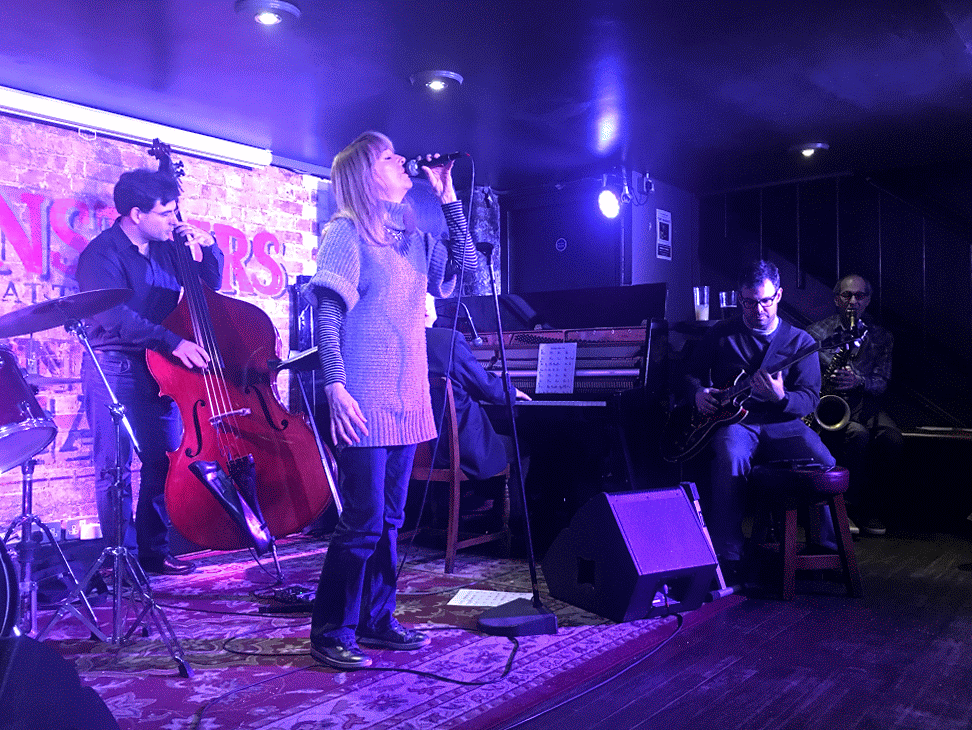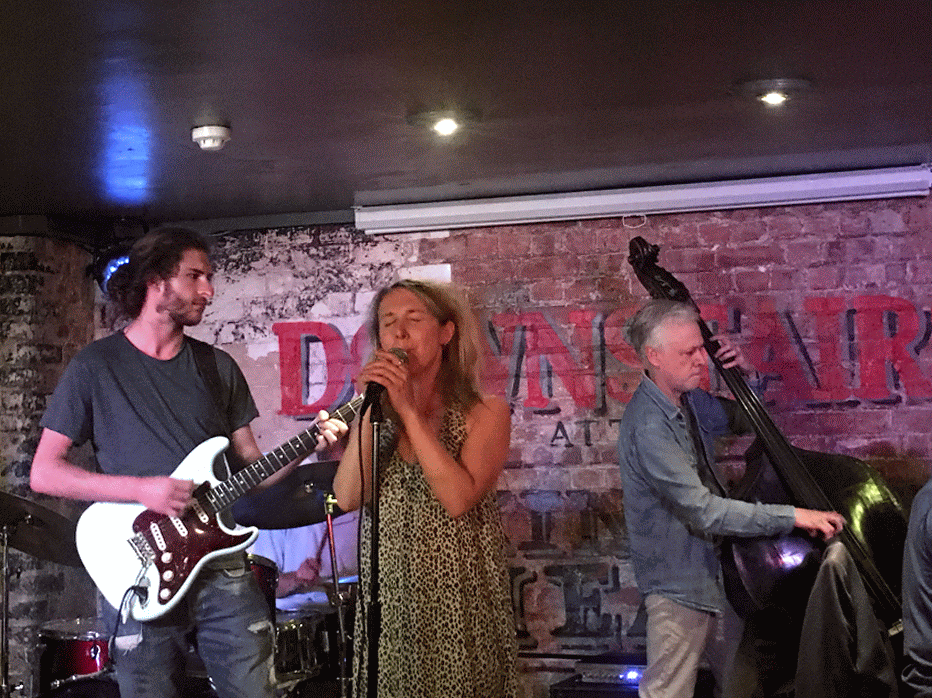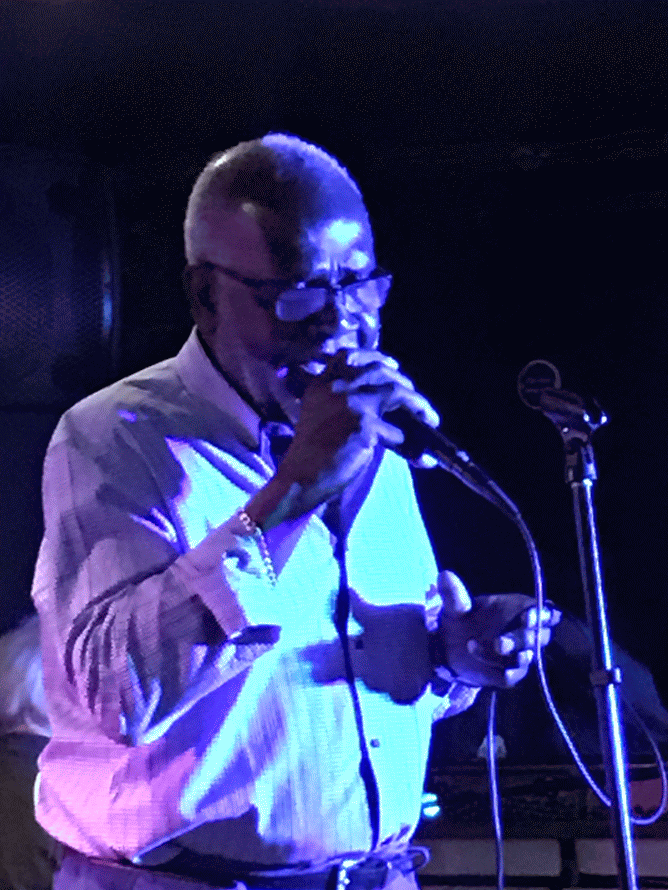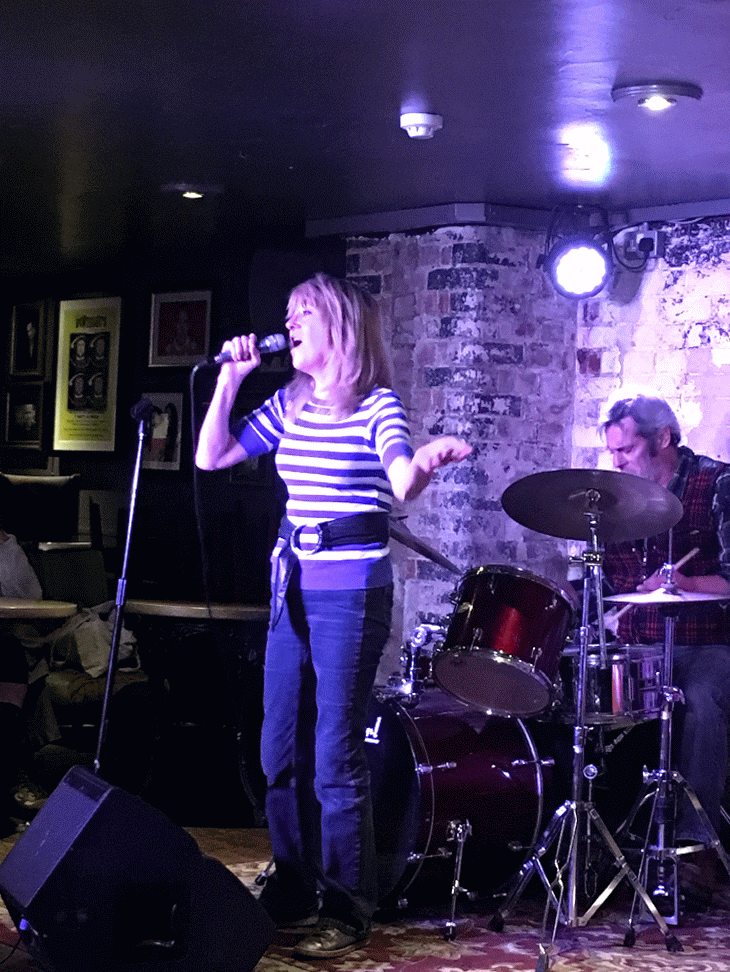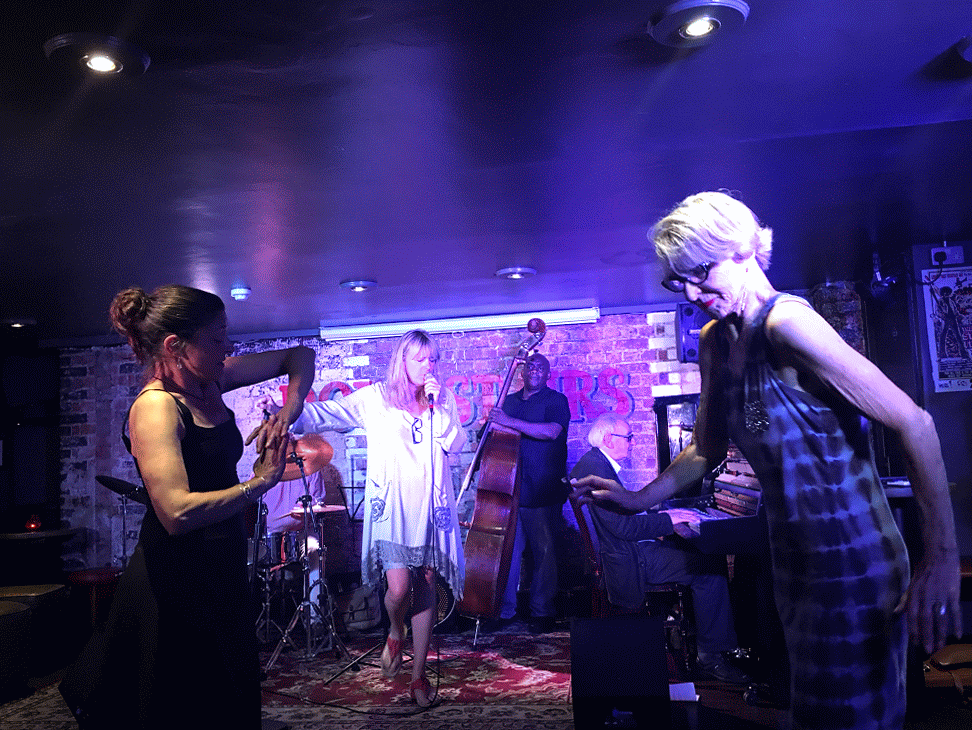 Probably the longest running jazz jam in London and still the best! You can see how much we all enjoy ourselves. https://www.facebook.com/groups/TheJazzAtTheKingsHead/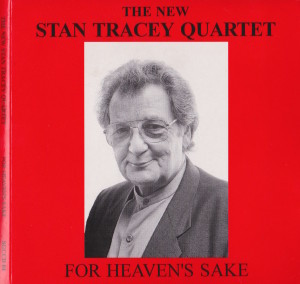 I was having dinner with my old jazz buddy John Jack a few nights ago. The conversation turned to reminiscences of his many decades in the jazz world with luminaries like Stan Tracey.
Here are JJ's thoughts about Stan from his 1995 Album "For Heavens Sake".
My first awareness of Stan came from the Vogue LPs issued during my days behind the counter in Doug Dobell's legendary Record Shop, followed by involvements in appearances by the New Departures Quartet organised by our mutual friend Victor Schonfield – I still remember hitch-hiking to Oxford on my halfday off from Dobell's to see them at the Carfax Rooms followed by climbing in to one of the colleges to spend the night on Victor's floor.


During the mid Sixties a period as a general odd-bod on the staff of Ronnie Scott's original Gerard Street premises brought me in daily contact with Stan who for most of that decade was house pianist, providing visiting "giants", especially Sonny Rollins, Zoot Sims and Ben Webster with some of the most challenging and rewarding partnerships of their careers. Nightly exposure to these feasts cemented my appreciation of Stan's artistry.


Working with Mike Westbrook in the early Seventies we decided to launch our own label commencing with material by Mike's then current band. Mike Osborne, a longtime member of previous Westbrook units, then brought us a tape of the concert he had played the previous year with Stan Tracey, an electrifying encounter between two totally honest, emotionally creative music makers, both devoid of any preconceived limitations on the art of the improviser. Such a powerful performance demanded an equally dynamic follow-up release, hence the Wigmore session (of which the duo section still lurks in the archives).


By now marketing our albums together with those of a number of other independent, mostly musician owned labels that blossomed forth in the early Seventies curtailed my production activities. My links with Stan continued through our distribution of he and his wife Jackie's Steam label, augmented by attending as many of his gigs as possible.
The appearance of each new permutation, the big band, Hexad, the octet, various duos and the enduring joy of the quartets and quintets with Bobby Wellins, Art Themen, Don Weller and Peter King has been an undiminishing source of pleasure throughout the Eighties and on into the Nineties . . . and now comes yet another inspired teaming to quarry fresh gems from the inexhaustible lodestone of Stan's genius.


In the alliance with trumpeter Gerard Presencer Stan maintains what by now, given its longevity, could be termed a tradition with him. From the commencement of his career in the Forties he has always found most artistic satisfaction and stimulus from associating with people with open and enquiring minds rather than those who leap on each new passing fad; his involvement with Laurie Morgan, Sonny Rollins, John Stevens, Mike Osborne, John Surman, Keith Tippett, Bobby Wellins, poets Pete Brown and Michael Horovitz are but a few examples that spring to mind. Still only in his early Twenties, Gerard has already at least a decade of public performance, frequently in some fast company, to his credit, which gives him a firm foundation for the adventures ahead with Stan. And, what gives additional value and excitement to this initial outing by the Quartet is that it is the product of their first get-together – prior to any gigs as a unit! With a debut this powerful it's mind-boggling to contemplate their impact live, especially after a few gigs.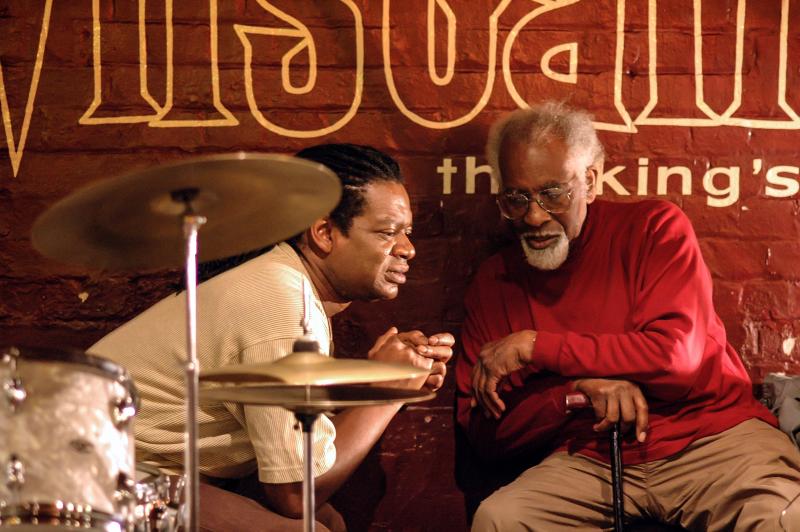 The double bassist Coleridge Goode, who has died aged 100, distinguished himself on the British jazz scene for more than 60 years, playing with some of the most innovative musicians of the postwar period.

Thanks to his finesse and sophistication, not to mention his technical gifts and singing ability, Goode was often in demand for recording sessions and live performances across Europe. He played on the original recording of Django Reinhardt's jazz standard, Belleville, for the Decca label in 1946, on a date that also featured Stephane Grappelli on violin. He recorded with the pianist George Shearing and the drummer Ray Ellington as part of the Stephane Grappelli Quintet, and with the Tito Burns Sextet. He also featured in the band of the Jamaican alto saxophonist Joe Harriott, an experience he described as among the "greatest musical adventures of my life".….Read More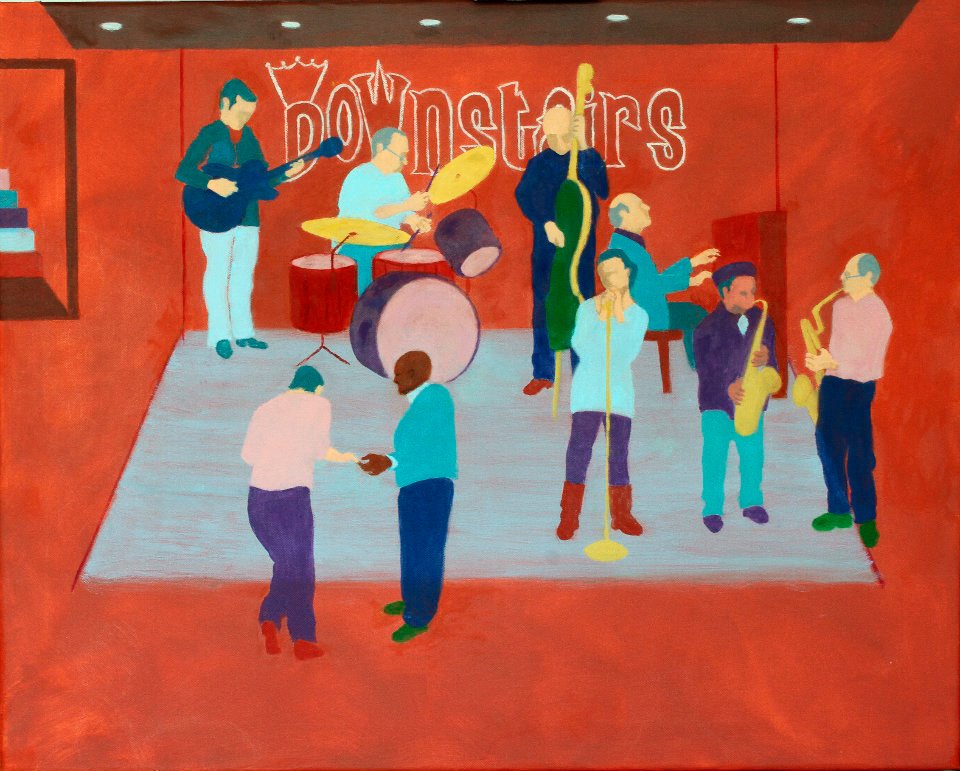 Possibly the oldest and certainly the liveliest jazz jam in London (founded 1985) come & hang every Sunday 2.30-5.30pm Downstairs at The King's Head, Crouch End, N8.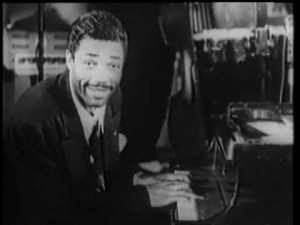 You Couldn't Make It Up!
Slim Gaillard, brilliant jazz guitarist, pianist and composer, could not have had a more bizarre and improbable start in life.
Slim's childhood in Cuba was spent cutting sugar-cane and picking bananas, as well as occasionally going to sea with his father.
Aged 12, he accompanied his father on a world voyage, and was accidentally left behind on the island of Crete. After working on the island for a while, he made his home in Detroit. In America, Gaillard worked in an abattoir, trained as a mortician and also had been employed at Ford's Motor Works.
Check out his chequered history on https://en.wikipedia.org/wiki/Slim_Gaillard
Me: "I'm told I need to rudely importune you if I want to sing"
He: "Ooooh! I love being rudely importuned! I see you've come as Cleopatra"
Me: "Looked like a classy gig. If in doubt, overdress, I thought"
He "It's a good look. Don't think we've met – what's your name? I'm going to put you on first"
This is how Jazz Jam Sessions work:  you just turn up, talk to the guy, and they put you on with any luck. You'll need your own sheet music, at least 3 copies, unless it's a well-known jazz standard, in which case a chord chart will do.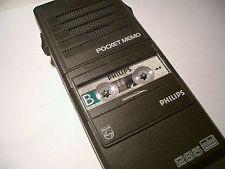 I was chattering away animatedly to a colleague when he produced from under the desk his new gizmo, a Dictaphone on which he has been recording me.  That this was state-of-the-art at the time, gives you an idea of how many decades ago I was a girl in my first job, first hearing my own voice recorded, as he played it back to me, grinning.
The shock!  A high-pitched gabble of speech, so unlike the sound inside my head, the voice I thought I had.  So shocked in fact, it was days before I spoke again.
When I did, it was in the sultry drawl of Lauren Bacall, so much slower and lower than my natural voice, the one I have been faking ever since.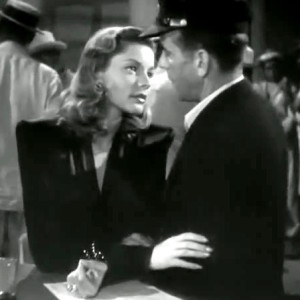 Since then, as my own voice has naturally darkened and deepened with age, learning to sing now means losing all the fakery, the long-ingrained habits of tension in the throat, the chest, the mouth that caused my catastrophic loss of voice a couple of years back as I began to sing more. It was an accident waiting to happen, an explosive haemorrhage in the tender vocal folds which produce the voice, leaving a slow-healing nodule preventing the folds from closing and vibrating properly, leaving the voice cracking and uncontrollable
Now, as I gradually find the natural resonances and relax the controls, my own voice may still have a similar smoky timbre, but now startles me with its newly-discovered power and control.
My gratitude at getting my voice back again motivated me to create a Hints and Tips for Singers page on my website.
Have you ever had a problem with your voice? If so, why not share it in the comments below.
London is full of amazing musicians coming together in an informal setting at one the many Jazz Jams this city has to offer. You can often hear some world-class musicians for free.
So if you fancy strutting your stuff on a stage where all are welcome, or even if you just want to sit in a comfy chair with a refreshing beverage and watch the action. Visit the London Jazz Jams Facebook page to find a Jam near you.