Bukky Leo is one of the most versatile and explosive saxophonists in the UK.  As a teenager, Bukky was spotted practising his first saxophone on the beach in Lagos Nigeria by the original Afrobeat drummer Tony Allen.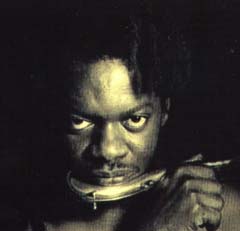 He was immediately ushered into Tony's newly formed band, and went on to play with the great Fela Kuti where the seeds of Afrobeat were being sown. Under Tony Allen's influence, Bukky decided to follow his own journey with his distinct style of Jazz and Afrobeat.
Since his 1982 debut , Bukky Leo has released some great albums including "Rejoice In Righteousness", "River Nile", "The Source", "Afrobeat Visions" and his current 2013 CD "Skeleton" produced by Dennis Bovell.
Bukky Leo's Jazz Quartet hosts one of London's best Jazz Jam Sessions every Tuesday night at Silver Bullet in Finsbury Park, where the best singers and musicians in London regularly drop by to jam.
[Best_Wordpress_Gallery id="2″ gal_title="Bukky Leo"]

This is how Facebook can work.
I posted this picture of musician Lenny Breslaw at a recent The Jazz N8, Crouch End's Sunday Jam Session @TheGNRT.
Friends of Lenny posted comments beneath it and mentioned this to Lenny (who doesn't FB much).
He then looked at the photo, and the rest of my Facebook Friends Page, where he saw this, a picture of my recent session with rock guitarist Luke Rayner :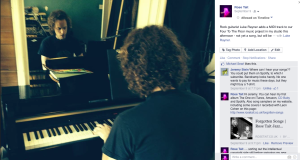 I have sung with Lenny Breslaw's backing on drums many times – we are both regulars at the Crouch End Jam Session – but he hadn't previously realised I'm a songwriter.
The following week Lenny asked if I would write some lyrics for his melodies, I said yes, and our first collaboration, a song named Easy Come, Easy Go, is already well under way.
Thank you, Facebook!
Some great photos from the Jazz N8.