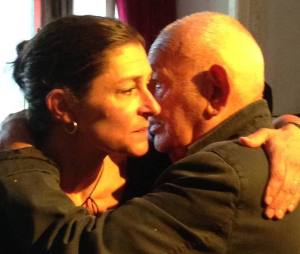 This is how Facebook can work.
I posted this picture of musician Lenny Breslaw at a recent The Jazz N8, Crouch End's Sunday Jam Session @TheGNRT.
Friends of Lenny posted comments beneath it and mentioned this to Lenny (who doesn't FB much).
He then looked at the photo, and the rest of my Facebook Friends Page, where he saw this, a picture of my recent session with rock guitarist Luke Rayner :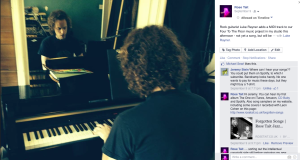 I have sung with Lenny Breslaw's backing on drums many times – we are both regulars at the Crouch End Jam Session – but he hadn't previously realised I'm a songwriter.
The following week Lenny asked if I would write some lyrics for his melodies, I said yes, and our first collaboration, a song named Easy Come, Easy Go, is already well under way.
Thank you, Facebook!